Easter
We'll be in the back parking lot (at the end of Surf St) to celebrate the resurrection of Jesus Christ. Join us for live worship and a message from Pastor Ed. It's a family service, so plan on worshiping with your kids. Kids should look for a gift bag from Shoreline Kids.
If you have a portable chair, bring it.
Bring a picnic lunch and plan to stay after. There will be games and fun.
Good Friday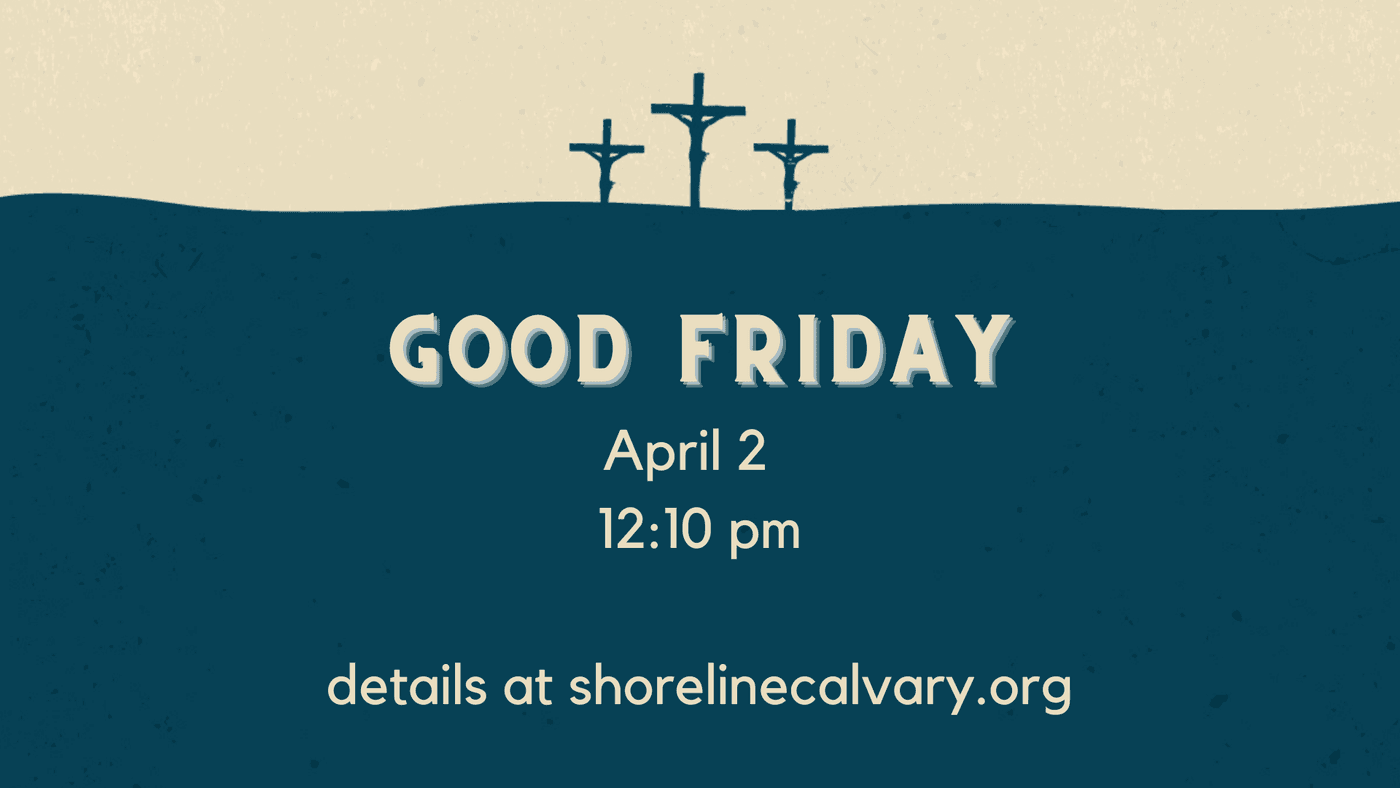 We'll gather during the noon hour to reflect upon the suffering of Jesus on the cross. We remember Jesus' crucifixion with thankfulness. His sacrifice bought our freedom.
The service will be available inside, outside, and via live stream on Facebook and YouTube. Seating inside will be limited. Face masks are required inside the building and when 6-foot distancing can not be maintained.
The service will consist of music and a message. It will be about 45 minutes in length. Kids will be with parents.