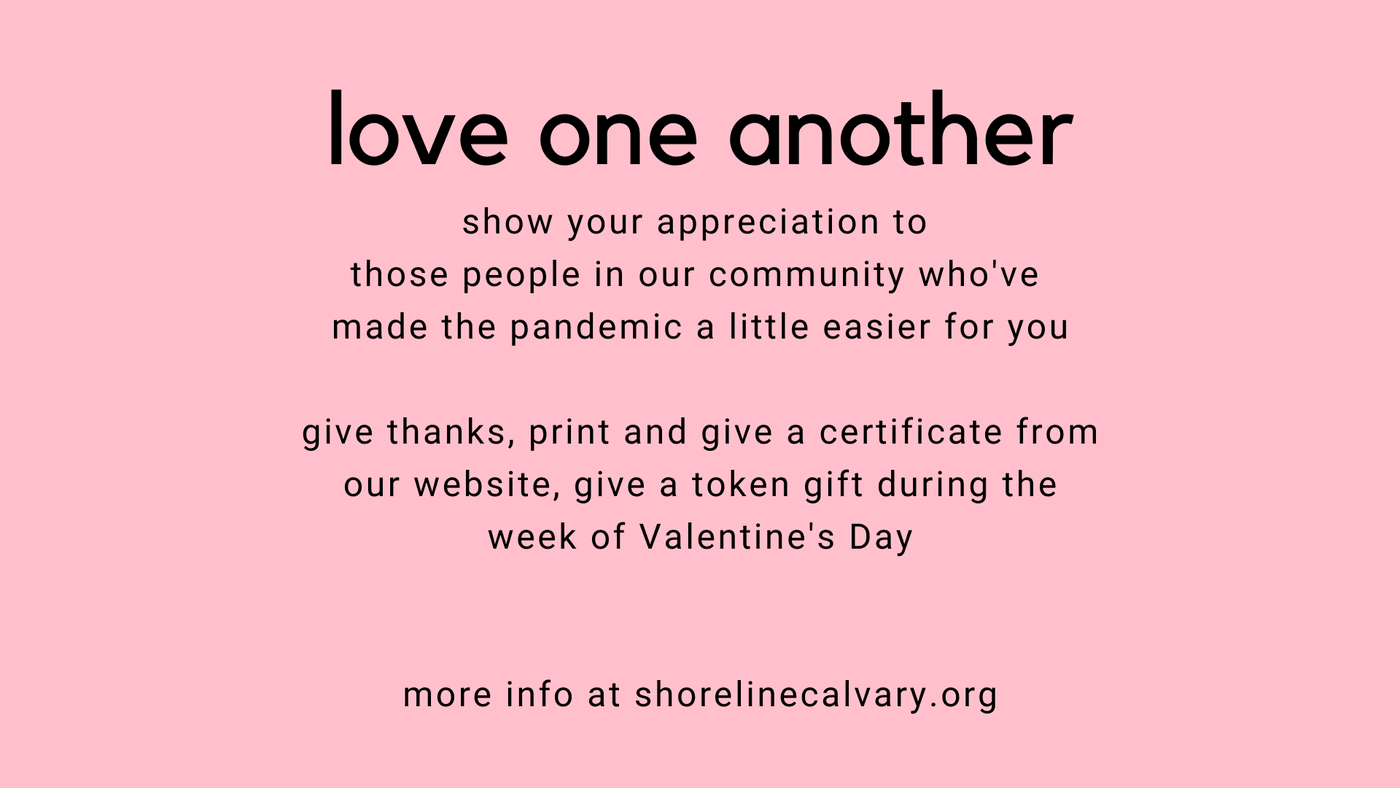 'Love One Another' wants to invite the entire church body at Shoreline to practice loving others in our community, specifically during Valentine's week.
Here's the idea:
Think about the people who have struggled through many things during this pandemic yet have kept being flexible and serving our communities with a good attitude like librarians, volunteers, teachers, businesses, health care workers, dentists, police, etc. Maybe God will even put specific people on your heart. Consider even just one business/service person and show them the love of God through appreciation.
We want to do this together and aid you in this by giving ideas.
Here is an example of blessing your favorite restaurant.
Prayerfully with God's leading:
1) Go into a restaurant and thank them for the extra flexibility, sanitation and care in making food. Recognize that they've continued doing so with a great attitude despite the losses in business, letting them see that you've noticed, and God notices and cares.
2) If you'd like to do more, find a printable certificate below. Print it and give it to the restaurant.
3) If you'd like to do, even more, you can add some candy or a plant.
Feel free to do this for several places of service or people that God puts on your heart.
Bonus idea: Team up with a friend or family member and do it together.
You or your kids can color certificate #2 with crayons or markers, which will add a personal touch.
And if you'd instead write a note or make a phone call, do that.
Let this be an outreach of love and appreciation for the many service people in our community whose lives and services have changed a lot during this pandemic. We want them to know that God notices, cares, and appreciates their efforts, as do we.