Shoreline News
updated 8/8/2020
THIS sunday at shoreline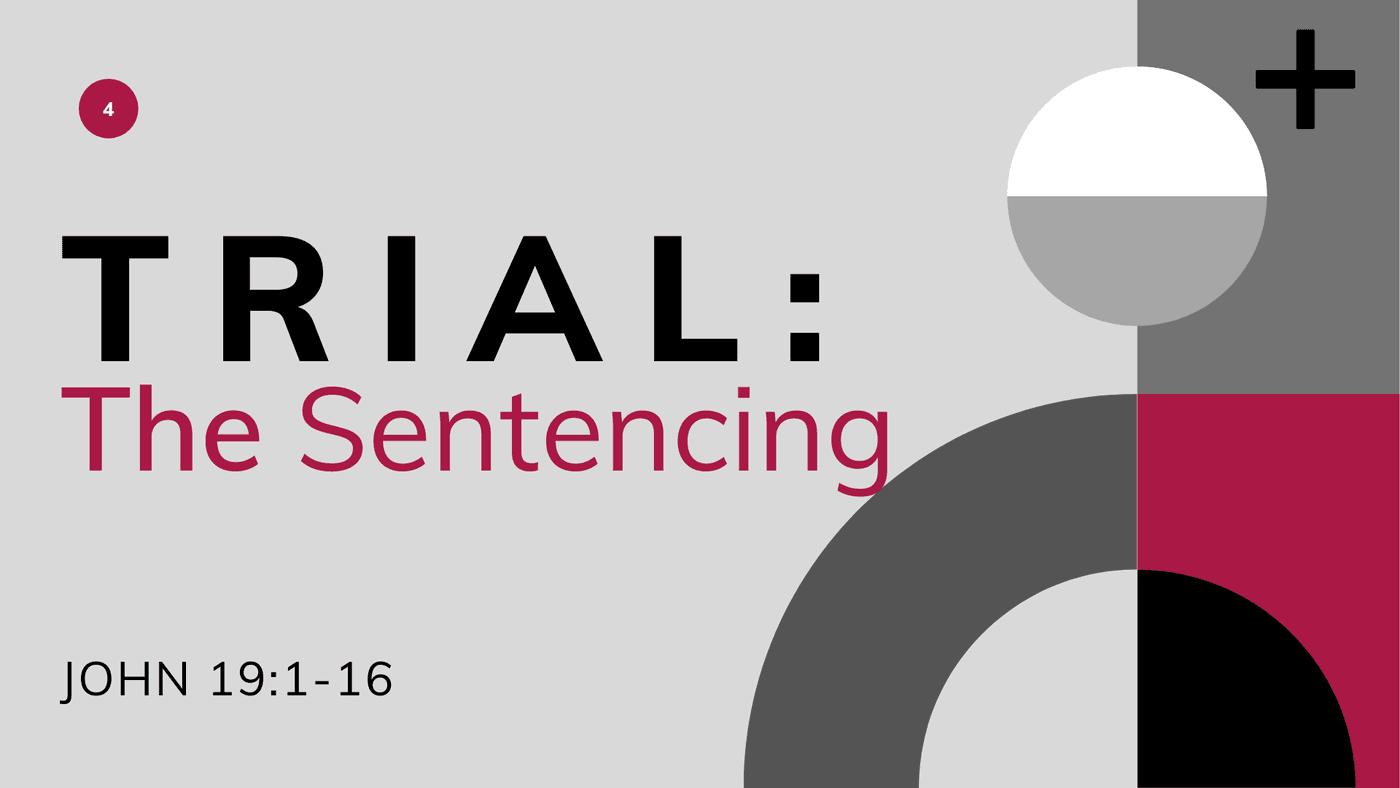 NEW TIME! One service at 10 am.
John 19:1-16 - Trial: The Sentencing - Pastor Ed Compean
Our in-person service has moved out onto the lawn. Lyrics will be projected on a mini-jumbotron. There are some benches. You can also bring a blanket or chair. The building will only be open for bathrooms. Bring a mask for when you're inside and if you can't maintain that 6 feet.
The message will be live-streamed on YouTube and Facebook at 10 am, and available on-demand after the service ends (about 11:15 am).
Want to read ahead? John 19:1-16. Also check out the service guide. It covers the order of service and has song lyrics.
Review our plans to keep people safe during COVID-19.
Shoreline Kids - send the kids over after worship for a craft
Middle School has resumed meeting on Sundays during the 10 am service. They'll gather (appropriately distanced, of course) on the playground. Bring a blanket, water, sunscreen and be prepared for our unpredictable weather. Kids should bring a face mask in case they need to go into the building. If for some reason they can't meet, middle schoolers will join their parents for the main service. Questions? Call Brandon (805) 305-1278
High School meets outside on Fridays from 6:30-8 pm.
upcoming - click on the images for more information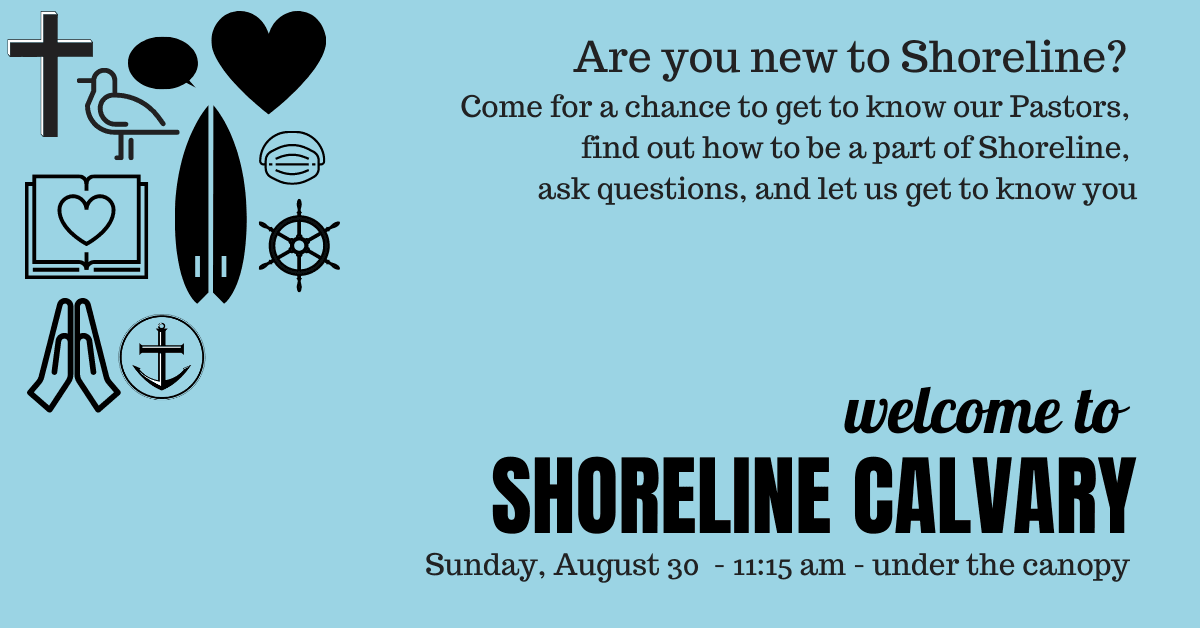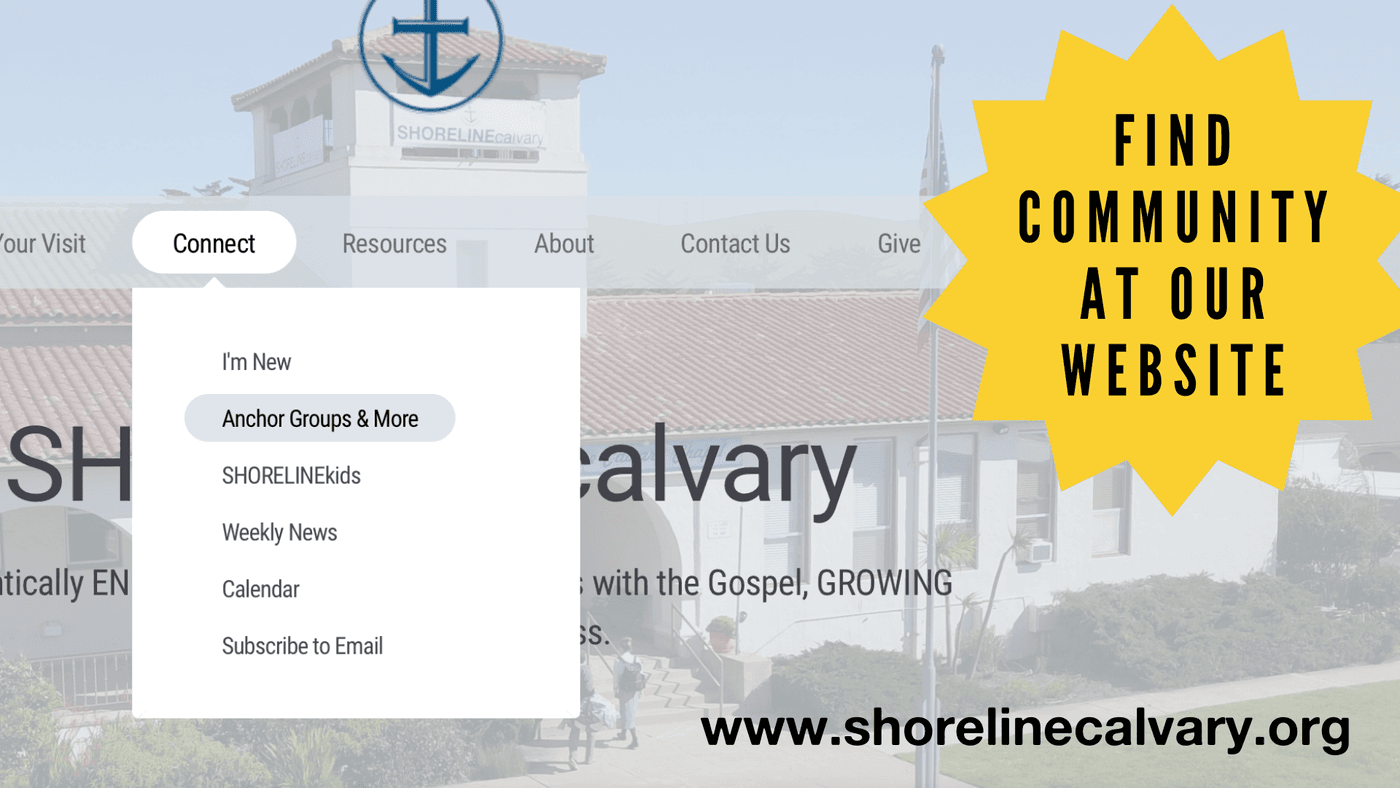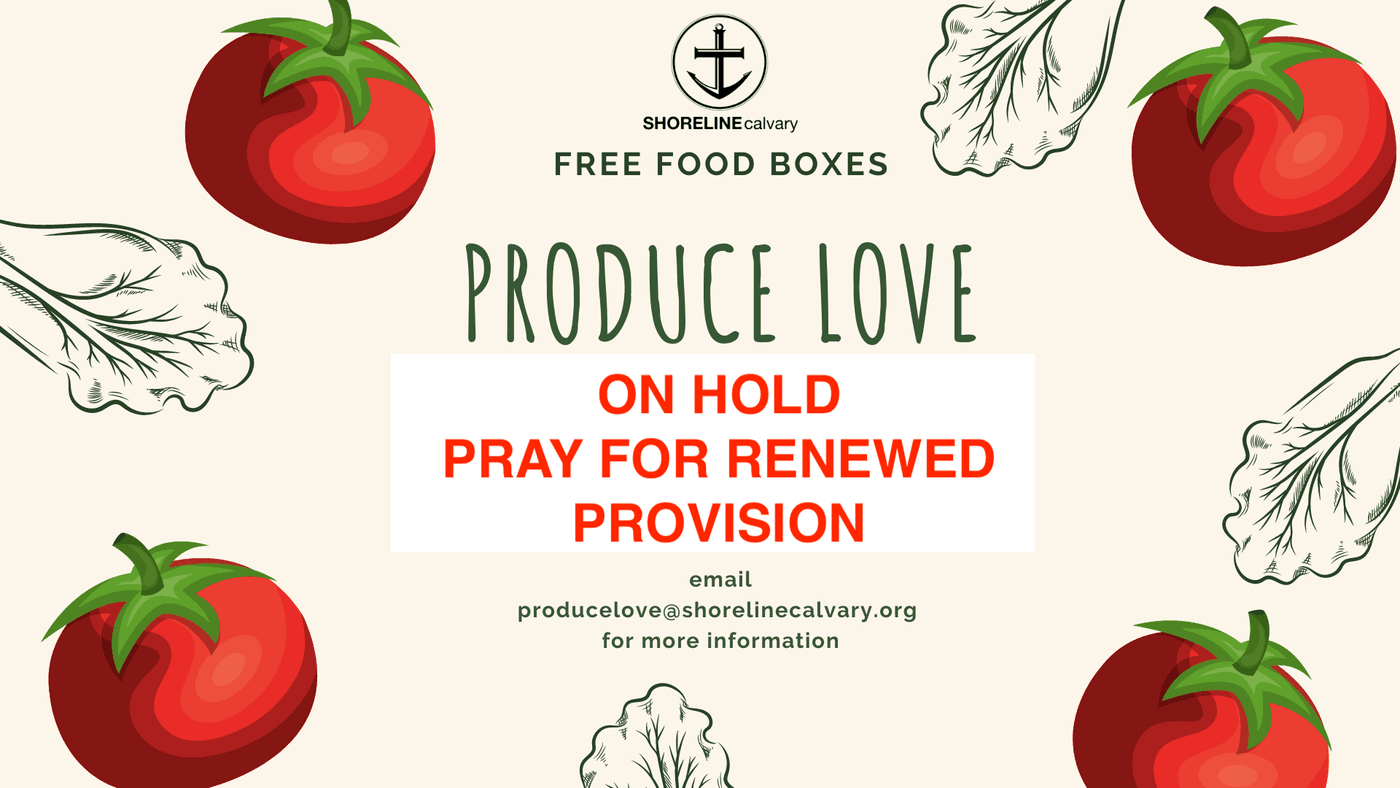 announcements
Women's Joyful Life Bible Study - Hebrews by Kay Smith. September 15 thru May 25. Online from 6:00 PM to 8:00 PM. Learn what the Bible says, what it means, and how to apply it in our lives. Know Jesus better to have the desire and power to please His heart. More information and sign up here.
Ladies' Book Club
Our next book is Heaven by Randy Alcorn. It's available to borrow from the public library through Hoopla. We'll meet via Zoom on Thursday, August 20 at 6:30 pm. Questions? email Robin.
Please email if you need support with connecting with our Anchor Groups or other groups.
Hannah Smith is back. Come Sunday, 8/23 and hear about her ministry in BiH.