Shoreline News
updated 7/10/2020
THIS sunday at shoreline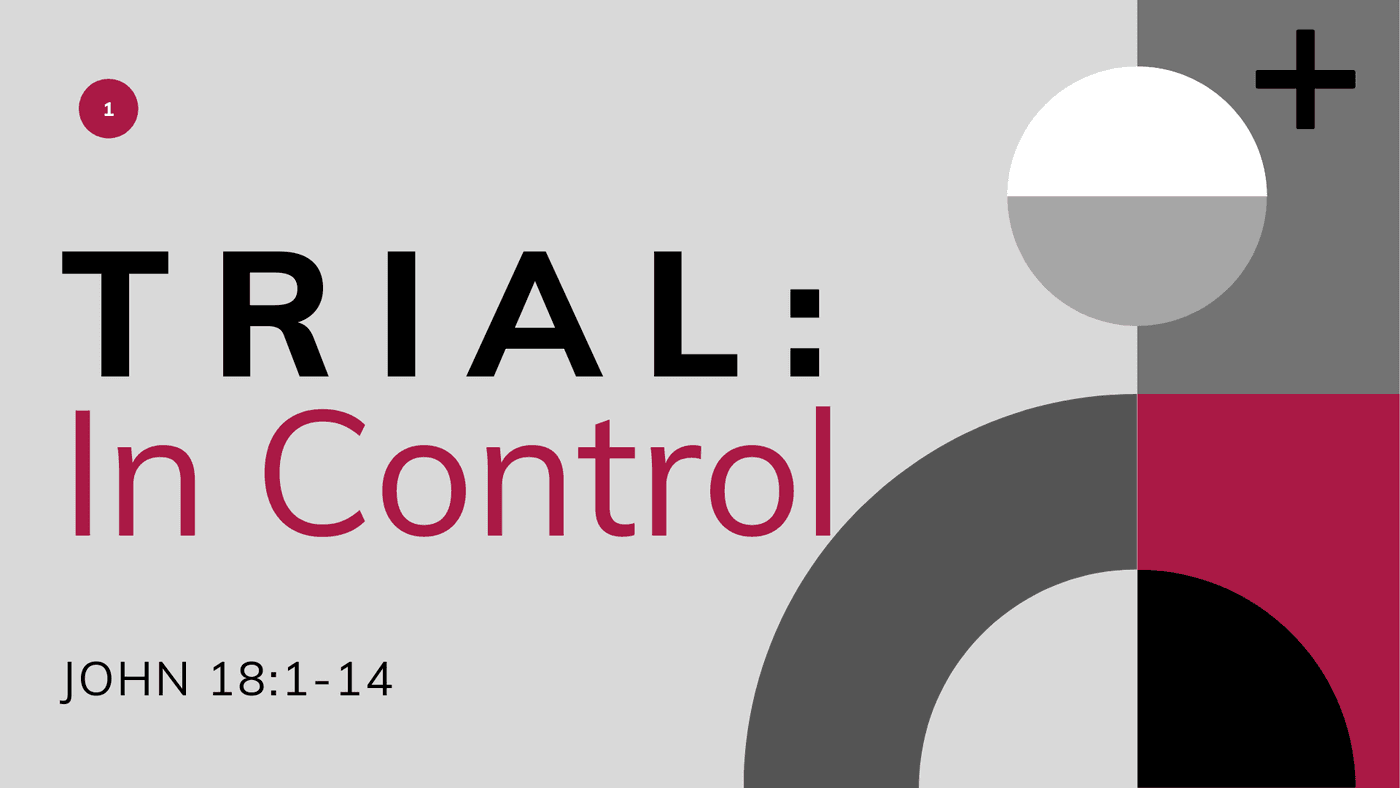 John 18:1-14 - Trial: In Control - Pastor Ed Compean
We've resumed in-person church services at 9 and 10:45 am. The message will be live-streamed on YouTube and Facebook at 9 am, and available on-demand after the service ends (about 10:15 am).
Want to read ahead? John 18:1-14. Also check out the message guide.
Review our plans to keep people safe during COVID-19.
Shoreline Kids is back starting this week. Read below to prepare your kids.
upcoming - click on the images for more information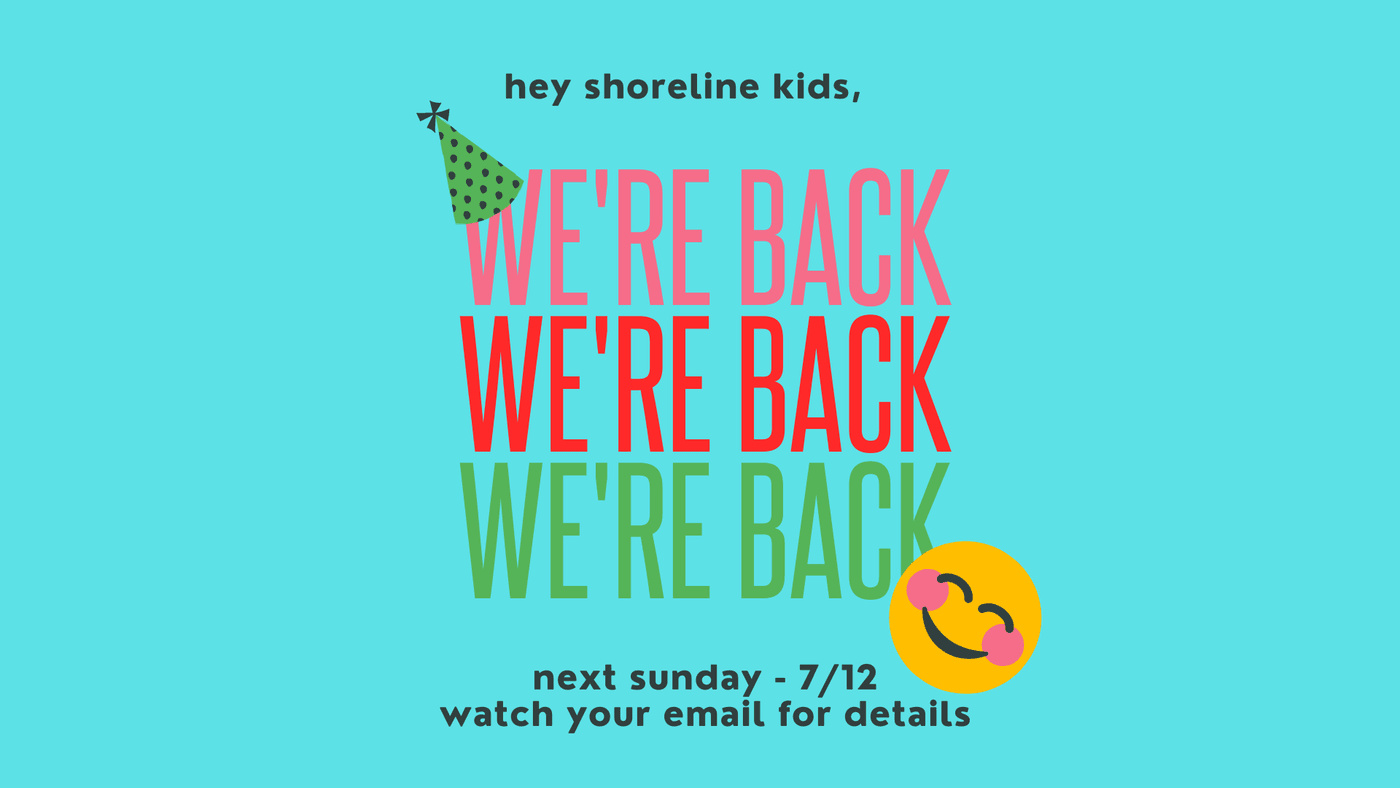 A reminder that this weekend July 12th, we will have a soft opening for Sunday School.
~ Like anyone entering the building, we ask that you take temperature before coming and wear a mask.
~ When arriving, please use the back entrance at the end of the hall.
~ Please line up in the hall 6 ft apart as a family to check-in.
~ Someone from check-in will come over, greet you, check your kids in, and will hand you nametag stickers.
~ If your child is in K, 1st, 2nd grades, they will be going into the yellow room.
~ If your child is in 3rd, 4th, 5th grades, they will be going into the blue room.
~ We are not opening nursery or tots quite yet, however, there are family spaces available.
~ In each classroom, the kids will have a cubby with personal art supplies. They will grab their supplies and have a seat at a desk.
~ Reminder, please don't bring any toys from home to class and make sure you go to the restroom before you get there.
~ The desks are 6 ft apart, and we will have one teacher per 9 kids.
~ After church, please line up again in the hall on the marked areas.
~ We will check out one kid at a time.
~ Please note I will be there to help guide anyone through the process. The Shoreline Kids team is excited and looks forward to seeing the kids again. We can't wait to pray, laugh, and talk about Jesus together.
Our God is an Awesome God!! He Loves Big!! ~ Michelle Schooley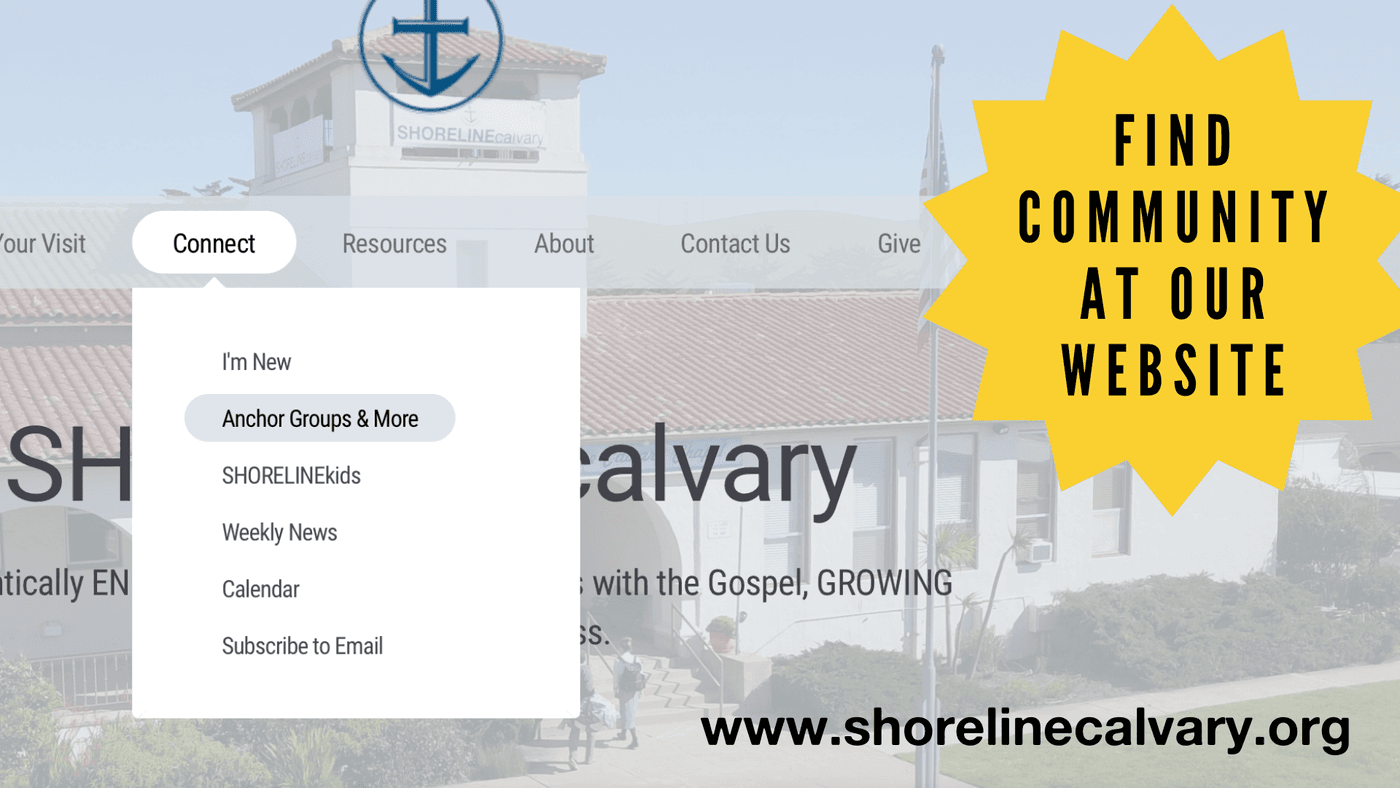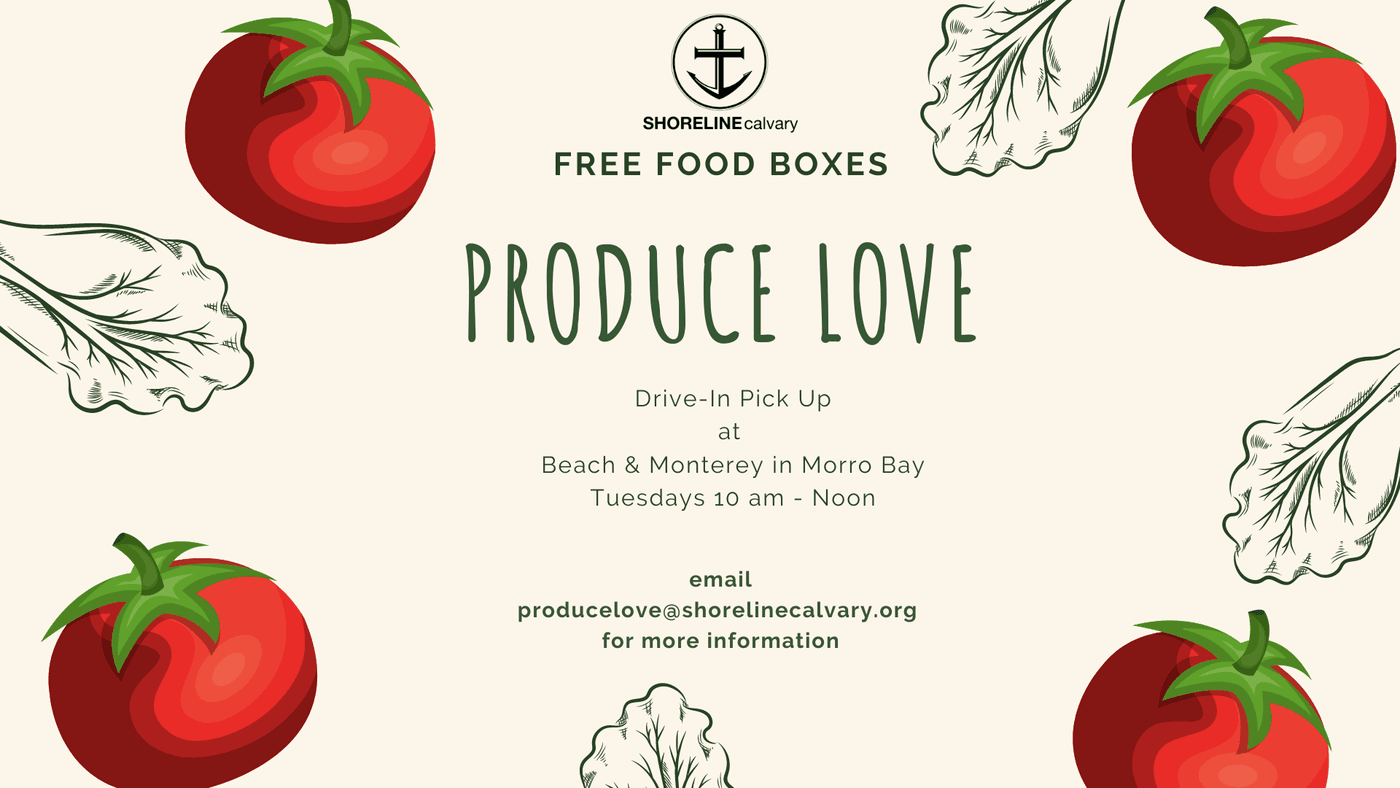 announcements
Middle School will resume meeting today during the 10:45 am service. They'll gather (appropriately distanced, of course) on the playground. Bring a blanket, water, sunscreen and be prepared for our unpredictable weather. Kids should bring a face mask in case they need to go into the building. If for some reason they can't meet, middle schoolers will join their parents for the main service. Questions? Call Brandon (805) 305-1278
Tune in to our Live-Stream or attend in-person on Sunday, 7/26 for our mid-year State of the Church update. Set aside some of the afternoon to gather at one of the locations in our community to pray together. Watch here for details.
We are putting the Holy Land Tour on hold for now. Email Jana if you'd like to be notified of future plans.
Ladies' Book Club
Our next book is The Prayer Box by Lisa Wingate. It's available to borrow from the public library through Hoopla. We'll meet somehow (to be decided) on Thursday, July 16 at 6:30 pm. Questions? email Robin.
Please email if you need support with connecting with our Anchor Groups or other groups.