Near Downtown Morro Bay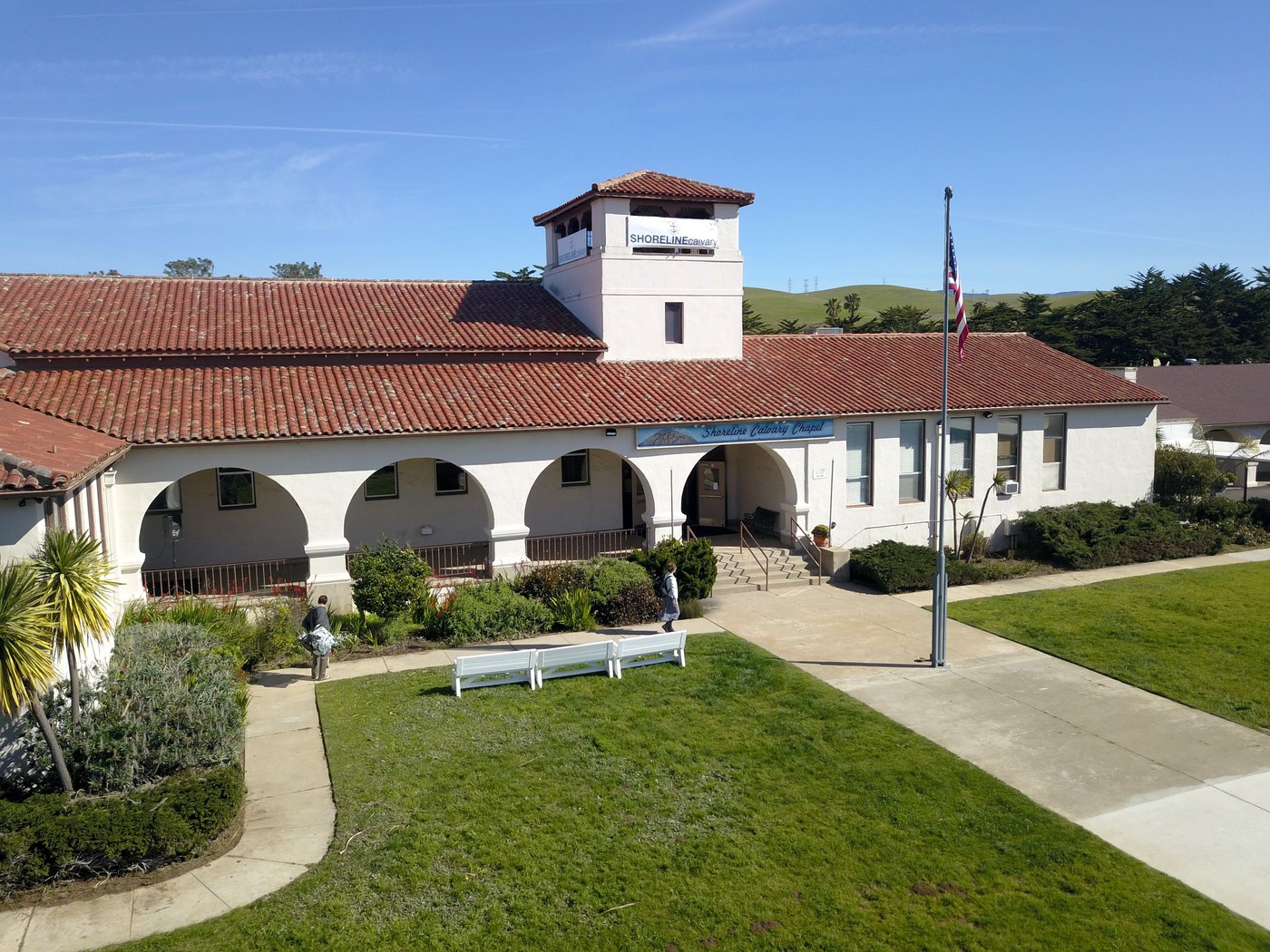 SERVICE TIMEs
Shoreline Calvary meets every Sunday and identical* services at 2 times to choose from:
9:00 am | 10:30 am
*SHORELINEkids and Middle School happen at 10:30 am
LOCATION & DIRECTIONS
We are located at the corner of BEACH St and MONTEREY Ave in the Bell Tower building of the former Morro Bay Elementary School.
From North or South Highway 1: exit at Main Street, turn right. Continue through the stoplight (Quintana Rd) to the stop sign (Beach Street). Turn left on Beach Street. Shoreline Calvary Chapel is located where Beach Street meets with Monterey Avenue. ​
Parking is located to the left and behind the building. Follow the drive way on the left side of the church for the first parking lot. After that parking lot, go past the small structure and turn right at the stop sign. Follow the signs to a larger parking lot behind the church building.
We have two easy entrances on Sunday mornings. The main entrance is up the steps from the lot at Beach St and Monterey Ave (shown in photo above). The back entrance is at the end of our building--you'll see it if you parked in the largest lot around back. Members of our hospitality team will be ready to greet you in either entrance and help you find your way!