Shoreline News
updated 8/5/2022
THIS sunday at shoreline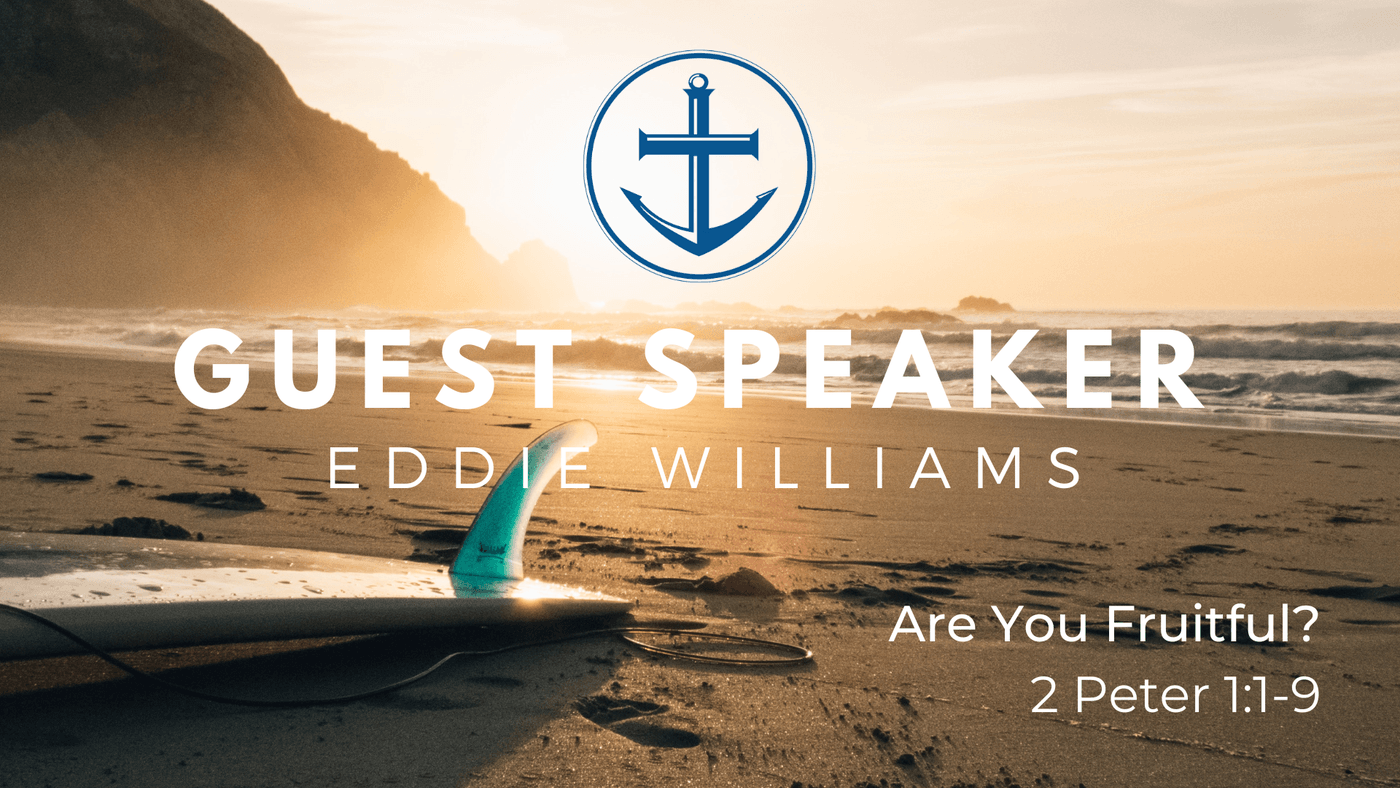 We are blessed to have Eddie Williams visiting today. He is a missionary in Turkana, Kenya. His ministry is to preach the Gospel of Jesus Christ while equipping His disciples through education and experience to establish New Testament churches. He'll be teaching from 2 Peter 1:1-9, a message titled, "Are You Fruitful"?
ASL translation at the 9am service. Shoreline Kids at the 10:30 am service.
upcoming events
Overflow Prayer meets on the 1st Sunday at noon to pray for the purpose of God's glory in the church both locally and globally. The focus of Overflow Prayer is for: lost to be found, disciples multiplied, and complacency replaced with passion for Jesus. We pray specifically for God's glory in the bodies at Shoreline, various church plants, missional works and the state of Bihar, India.
Shoreline Women's Coffee - Friday 8/12 at 9:30 am at Rock Espresso in Morro Bay. Come for fellowship and to get to know other ladies from church.
Sunday Fellowship Dinner Sunday night at 5:30 pm. Get info here.
Shoreline Kids - Save Saturday, August 6 for Summer Last Blast. It's an afternoon of activity before school starts again. Help us spread the word of this drop-off event full of fun and Jesus. It happens from 2:30 to 5pm. Elementary aged kids should come prepared for possibly wet and messy fun. Crafts, games, snacks, bounce house and more!
Patti Height with Out of Egypt Ministries will be at Shoreline from 8/12- 8/14. She'll be here to equip Shoreline to reach out and minister to the LGBT community, as well as those within the church who struggle with unwanted same-sex attraction or gender confusion, with the love and truth of the Gospel. Patti will be speaking at sessions for youth, and adults as well as sharing her testimony on Sunday morning.
Youth only - Friday, 8/12 - 6:30-8:30 pm
Adults only - Sunday, 8/14 - 3:00-5:30 pm
Shoreline Women - Our next monthly fellowship gathering will be in Cayucos on Friday, 8/19 at 6:30 pm. Go here for more info and to help with the head count.
Shoreline Women - Sign up for the NEW newsletter and groups for Women's Bible Study, Book Club and Women's Coffee
Ukraine Relief - Rock Harbor Christian Fellowship is partnering with Restore UA to send boxes and dried goods to the front lines of Ukrainian Refugee Care. More info here.