Shoreline News
updated 10/17/2020
THIS sunday at shoreline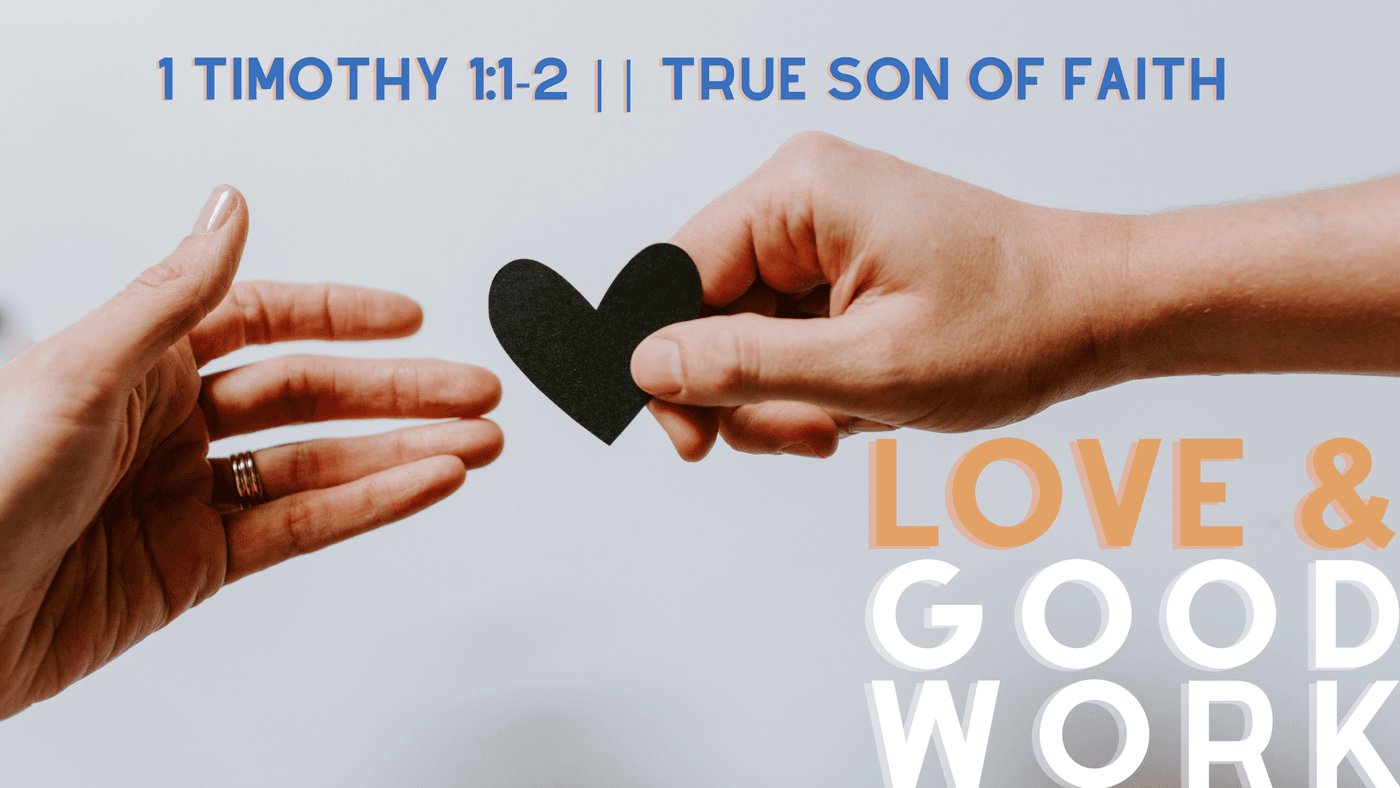 Love and Good Works: True Son of Faith - 1 Timothy 1:1-2 - Pastor Ed Compean
10 am - Online, on lawn, and starting this week some can be in the sanctuary.
The online live-stream will be available on Facebook and YouTube at 10 am. We have been having internet issues. The live-stream last weekend was a bit glitchy due to reasons out of our control. Those issues are scheduled to be fixed this next week. If there are issues this week, we'll post an audio version of the message on the website after the baptism. Our media team appreciates your understanding.
We'll gather on lawn. Worship and the message can be seen and heard on screens from the Sanctuary. Please bring your own chair. Bring a mask for when you're inside and if you can't maintain that 6 feet.
Starting this week, a limited number of people can be in the sanctuary. Find an open row of seating, some rows will be taped off with a sign to prevent use. Please wear and keep your face mask on during the service.
Want to read ahead? 1 Timothy 1:1-2. Also, check out the service guide. It covers the order of service and has song lyrics.
After the service, join us at the south side of Morro Rock for a Baptism celebration.
Shoreline Kids gather well-spaced under the canopy for a craft and bible lesson. They're in sight and occupied during the service.
Middle School has resumed meeting on Sundays during the 10 am service. They'll gather (appropriately distanced, of course) on the playground. Bring a blanket, water, sunscreen, and be prepared for our unpredictable weather. Kids should bring a face mask in case they need to go into the building. If for some reason they can't meet, middle schoolers will join their parents for the main service. Starting this Friday (10/23), they will also be meeting from 6:30-8 pm outside for Youth Group. Questions? Call Brandon (805) 305-1278
High School meets outside on Fridays from 6:30-8 pm. Questions? text Pastor Chris Gachen (916) 622-7571.
upcoming - click on the images for more information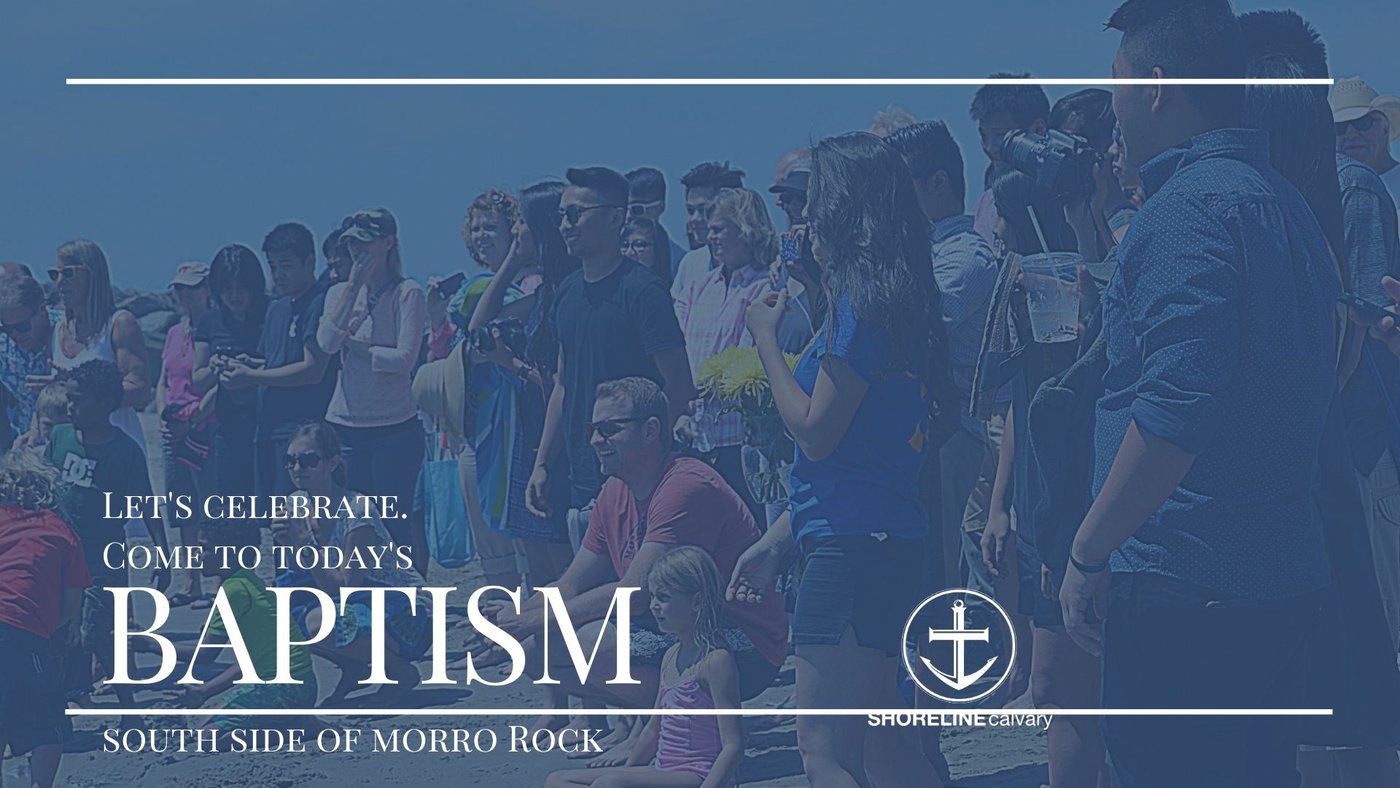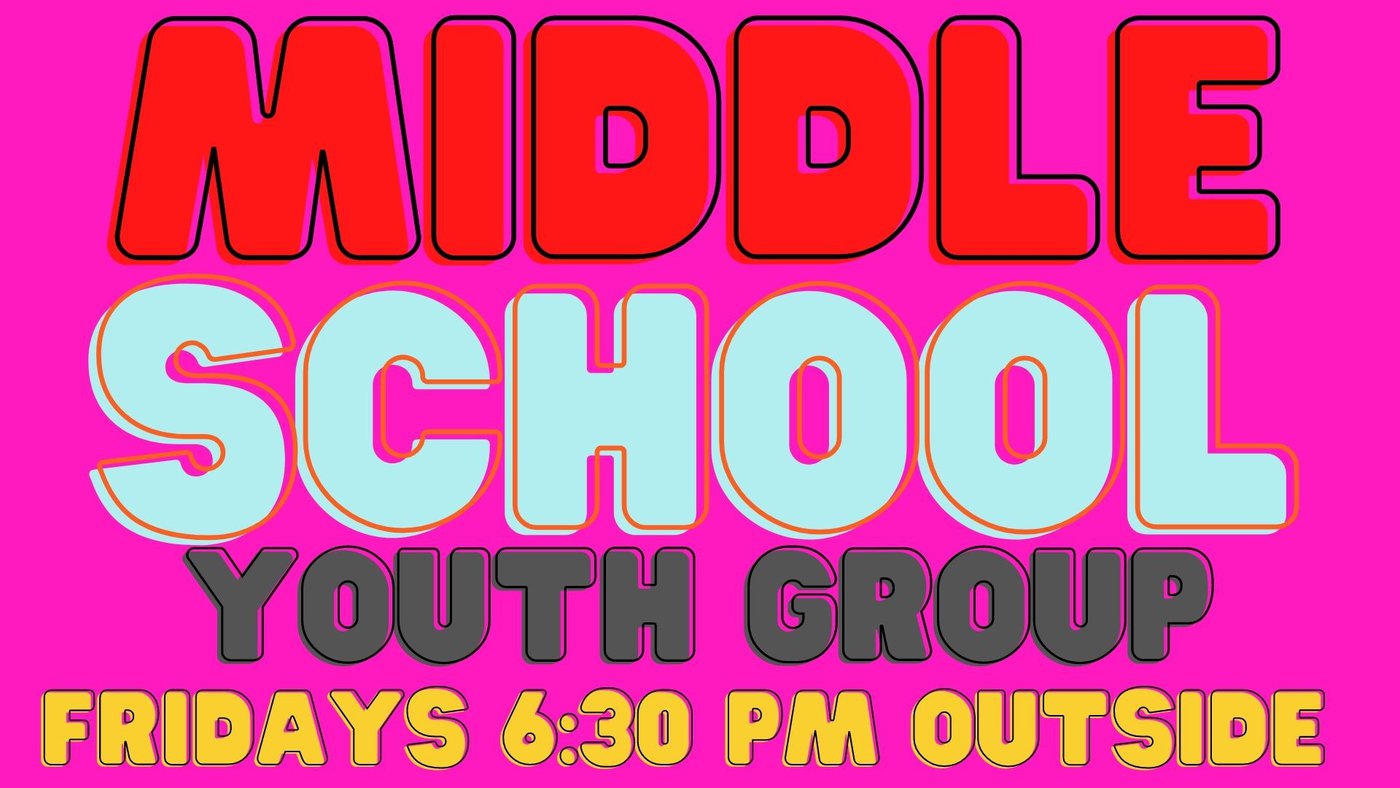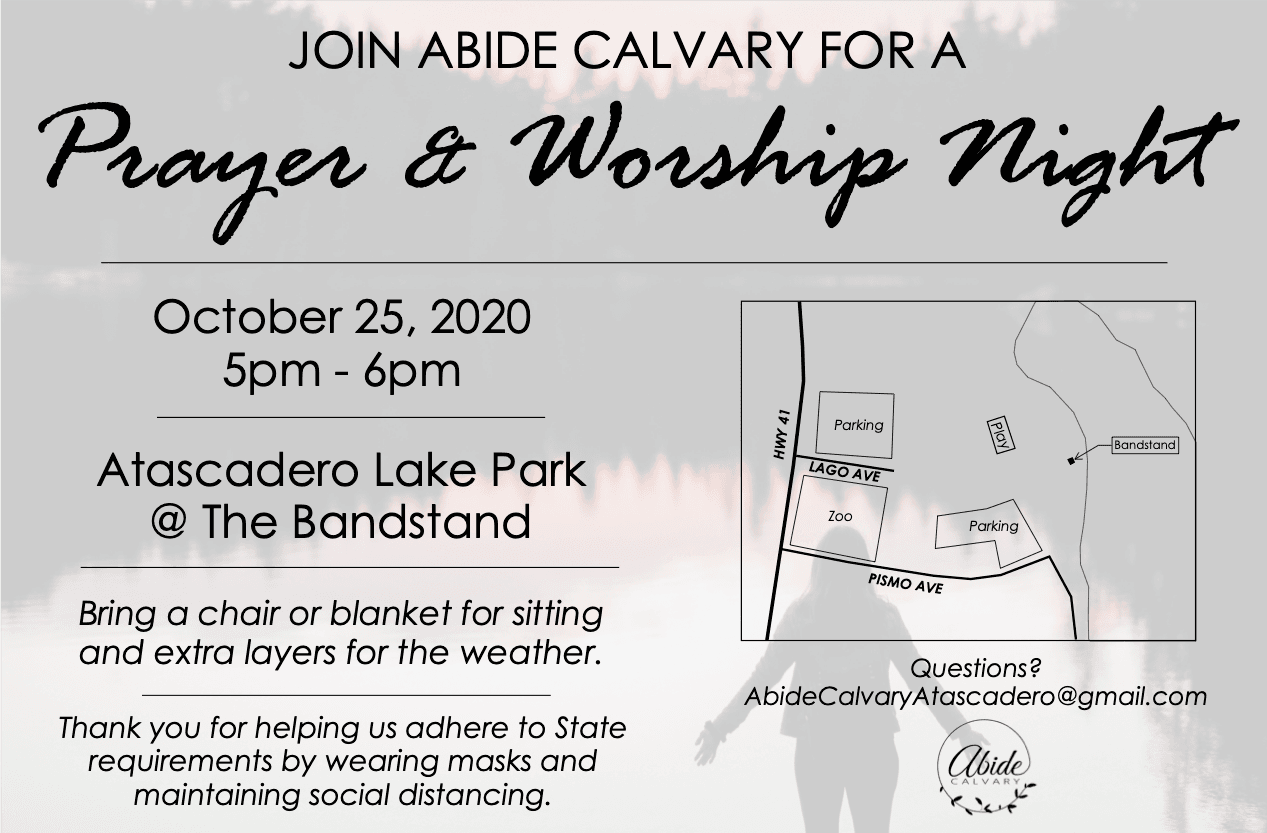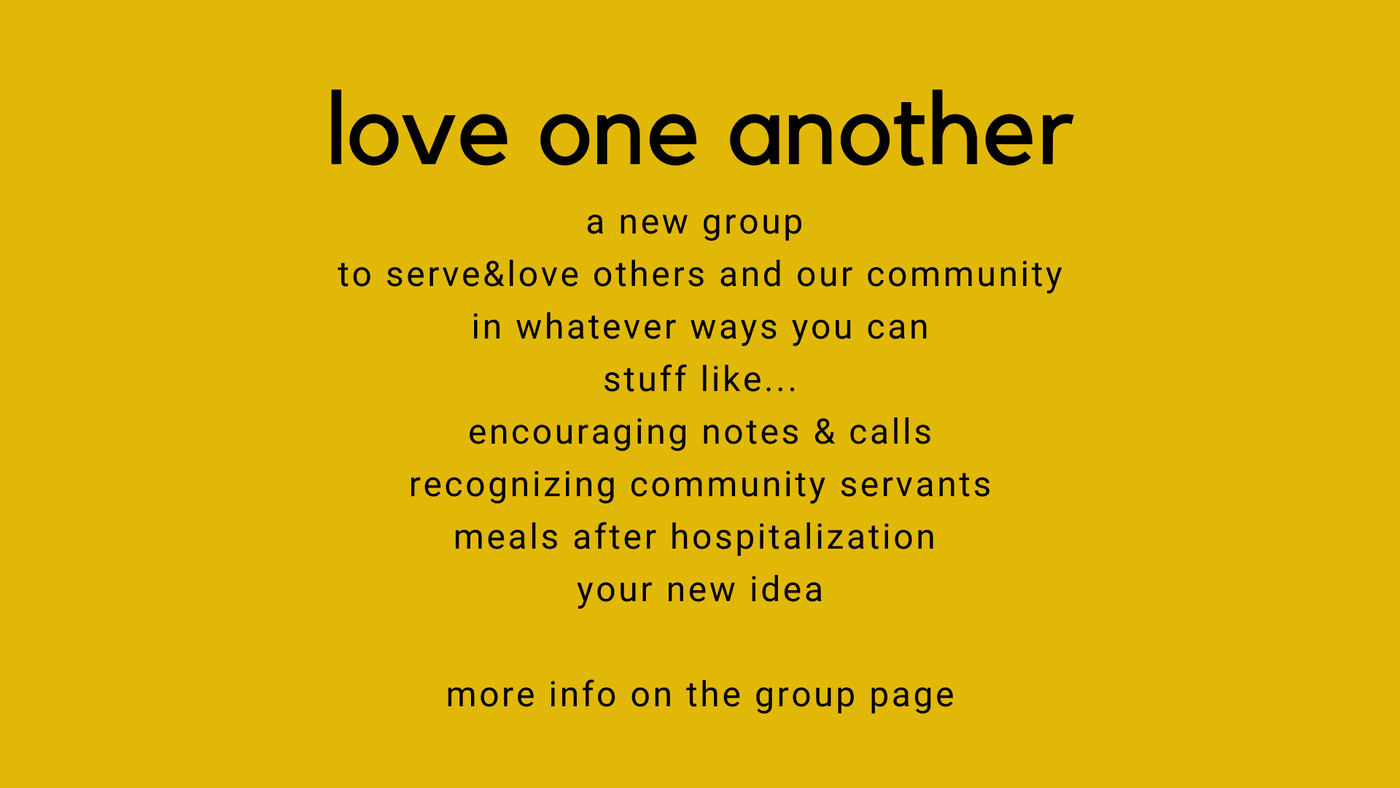 announcements
High School Gals - Pumpkin Patch Outing - 10/24 - details here.
Produce Love distributes food boxes to our community on Tuesday mornings from 9:30-11:30 am or while supplies last. Sign up on the group page if you'd like to help or come by and get a box or two for yourself and to give to neighbors.
Candy Collection for El Morro Nazarene's 10/31 event. Look for the collection bins to drop off wrapped candy. Or call the church 805 772 8525 for a pick up.
Movie Night - High Schoolers mark your calendar - 10/31 details coming.
40 Days for Life - You can protect mothers and children by joining this worldwide mobilization to pray and fast for an end to abortion. Gather outside Planned Parenthood, 743 Pismo St. SLO, 8am-5pm, Monday - Friday. Contact Kirt (805-601-7971) and Katie (805-801-5680) Collins or email kirt.katiecolins@gmail.com for more information.
Ladies' Book Club
The next book is Whose Waves These Are by Amanda Dykes. It's available to borrow from the public library through Hoopla and for free with prime from Amazon. We'll meet via Zoom on Thursday, October 29 at 6:30 pm. Questions? email Robin.
ShorelineKids has ties, lace and fleece for projects that it won't use. Email Michelle for information.
Please email if you need support with connecting with our Anchor Groups or other groups.