Announcements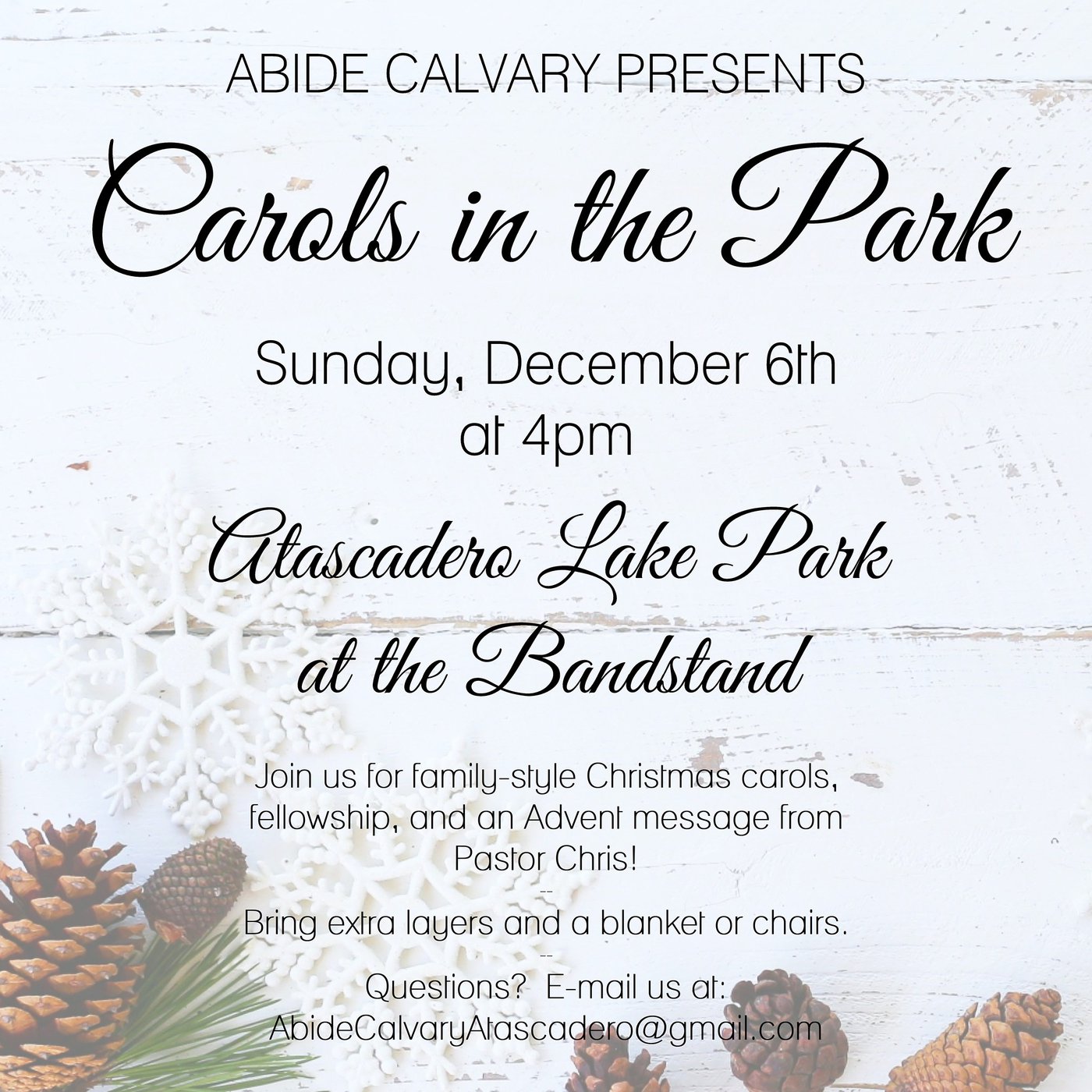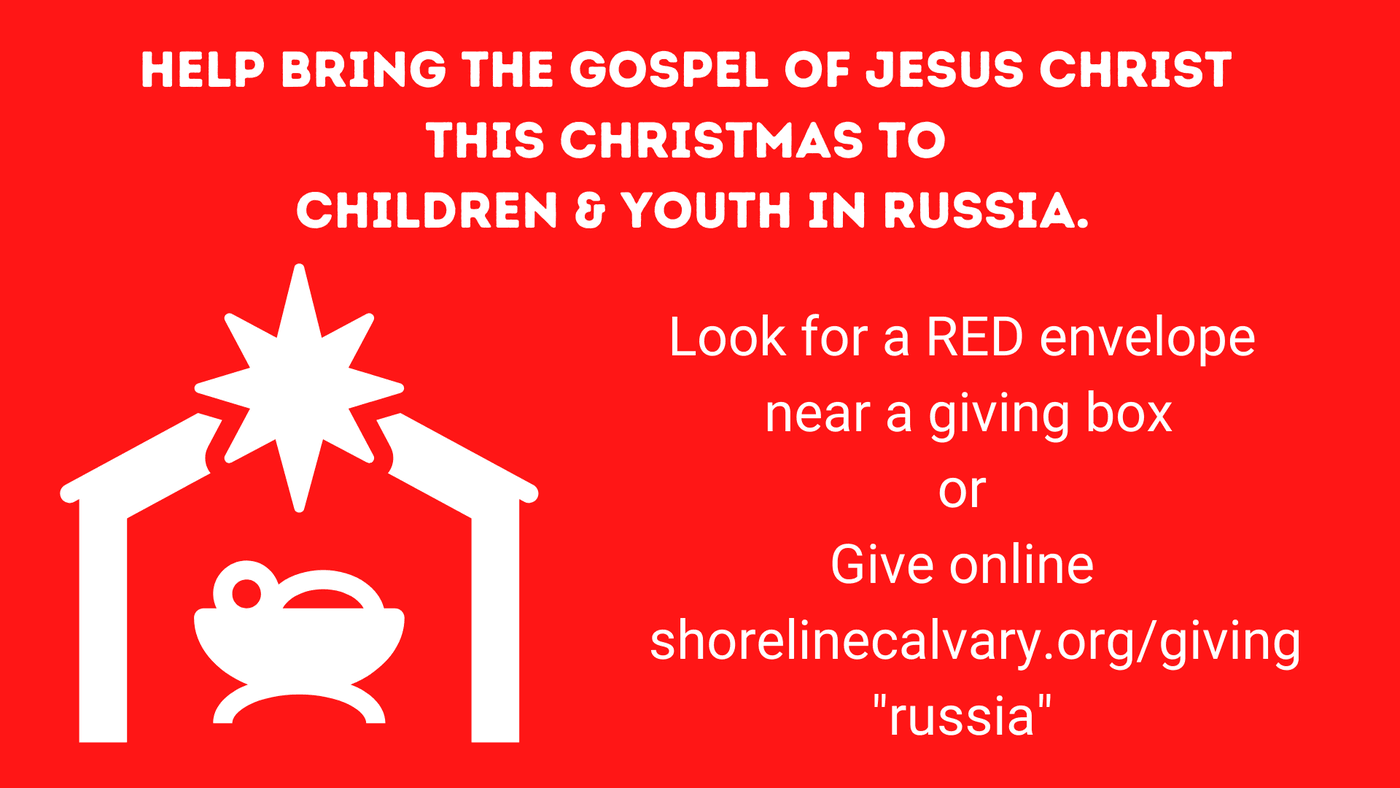 Worship
everlasting god
Our God You reign forever
Our Hope our strong Deliv'rer
You are the everlasting God
The everlasting God
You do not faint
You won't grow weary
You're the defender of the weak
You comfort those in need
You lift us up on wings like eagles
Strength will rise as we wait upon the Lord
We will wait upon the Lord
We will wait upon the Lord
© 2005 Thankyou Music
CCLI Song # 4556538 -- CCLI License # 2450133
Mountain
I've seen Your grace from the mountain
I've felt You there in the valley below
I see Your love and Your mercy
You're guiding me home
I know You're in ev'ry season
I feel Your hand bringing peace and control
Jesus Your love is my anchor
You're my only hope You're my only hope
I will trust in You I will not be moved
High on the mountain I will be lifting my voice
And in the valley I will be dancing for joy
In ev'ry season You are worthy
In ev'ry moment You're wonderful
You are my light and salvation
My God is with me there's nothing to fear
Jesus our hope our redemption
Your presence is here Your presence is here
We won't be silent
Our hearts on fire
Jesus our Victory
This sound of triumph
This song inside us
Jesus our Victory
© 2016 Capitol CMG Genesis, Capitol CMG Paragon, Jesus Culture Music, Jesus Culture Music Group, Phil Wickham Music, Seems Like Music, and Sing My Songs
CCLI Song # 7065990 -- CCLI License # 2450133
these little hands
God became flesh and bone
To make this earth His home
He left the glory of His throne
Born of a Virgin birth
Humbly came to the earth
Born on the hay of a creature He made
Creator of all made himself nothing
Came in the likeness of man
He stepped in to time to be tempted and tried for me
To give His righteousness to all who receive
The fulfillment of prophesy
The Lamb that would cleanse me
And He became the Son of Man
The embodiment of my God
Wrapped in flesh and blood
The manifestation of His love for me
Who knew these little hands
Would be pierced for the sins of man
Who knew these feet would bear so much pain
Who knew that this infant would be triumphant
Who knew this babe would conquer death
© 2012 © Vanoli, Chris
CCLI Song # 6477361 -- CCLI License # 2450133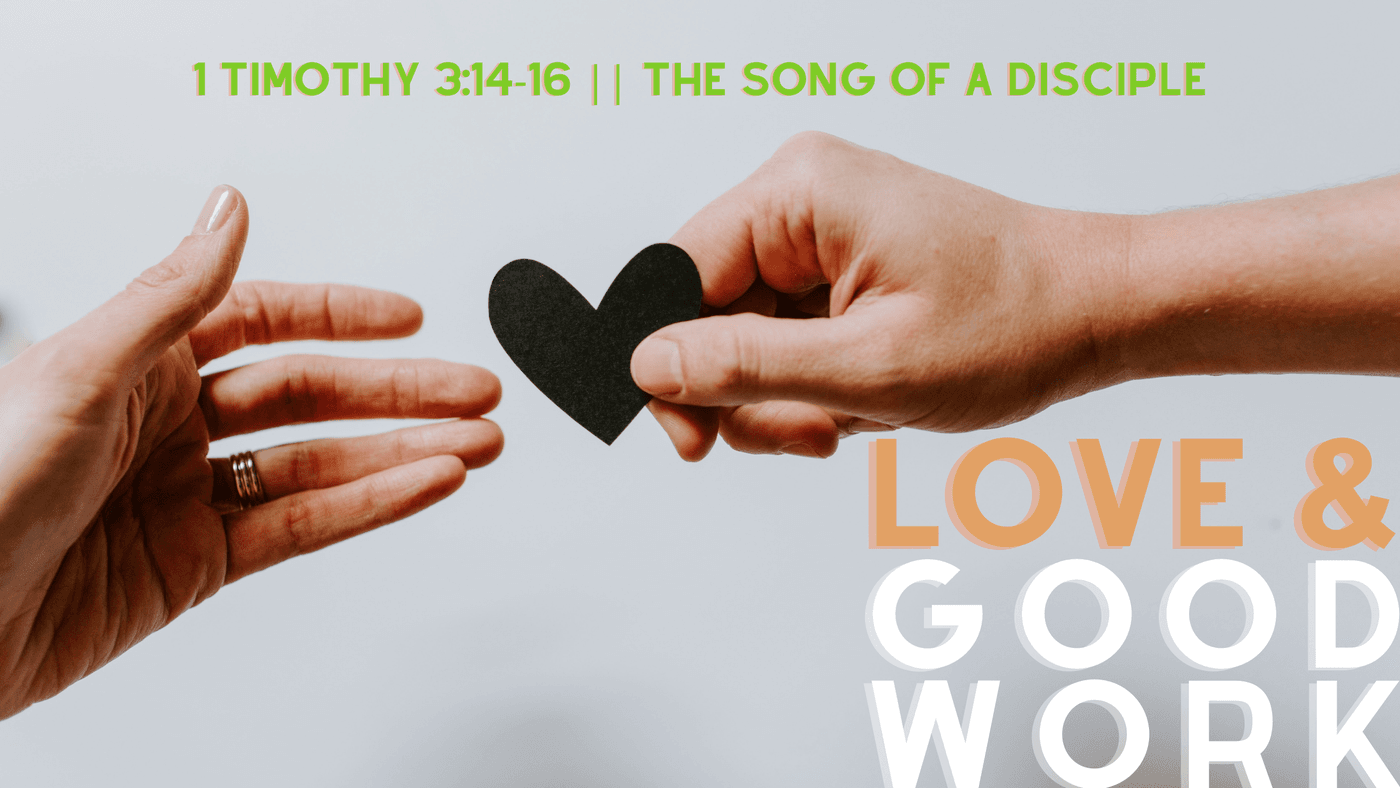 1 Timothy 3:14-16 || Love and Good Work: The Song of a Disciple
Sing songs of truth and life.
I. The Hymn of Truth
Truth 1
He was manifested in the flesh,
vindicated in the Spirit,
Truth 2
seen by angels,
preached among the nations,
believed on in the world,
Truth 3
taken up in glory.
Cross References: John 1:14, 1 Peter 3:18, Ephesians 3:10
II. Hymns of Life
We need to know, God's people are __________.
Quote: "Worship is the believer's response of all that they are – mind, emotions, will, body – to what God is and says and does." —Warren Wiersebe in Real Worship
Cross References: Psalm 96:1, Acts 16:25
Takeaway: In this season of Advent, of affliction and in all seasons, Christ followers are called to sing hymns of truth and life, to give to the Lord what He desires.
how he loves
He is jealous for me loves like a hurricane
I am a tree bending beneath
The weight of His wind and mercy
When all of a sudden I am unaware of
These afflictions eclipsed by glory
I realize just how beautiful You are
And how great Your affections are for me
Oh how He loves us so Oh how He loves us How He loves us so (REPEAT)
(Yeah) He loves us Oh how He loves us Oh how He loves us Oh how He loves (REPEAT)
We are His portion and He is our prize
Drawn to redemption by the grace in His eyes
If grace is an ocean we're all sinking
So Heaven meets earth
Like an unforeseen kiss
And my heart turns violently inside of my chest
I don't have time to maintain these regrets
When I think about the way that
© 2005 Integrity's Hosanna! Music
CCLI Song # 5032549 -- CCLI License # 2450133
Communion
As they were eating, Jesus took bread, blessed and broke it, gave it to the disciples, and said, "Take and eat it; this is my body."
Then he took a cup, and after giving thanks, he gave it to them and said, "Drink from it, all of you.
For this is my blood of the covenant, which is poured out for many for the forgiveness of sins.
But I tell you, I will not drink from this fruit of the vine from now on until that day when I drink it new with you in my Father's kingdom."
After singing a hymn, they went out to the Mount of Olives.
Matthew 26:26-30
god so loved
Come all you weary
Come all you thirsty
Come to the well that never runs dry
Drink of the water
Come and thirst no more
Come all you sinners
Come find His mercy
Come to the table He will satisfy
Taste of His goodness
Find what you're looking for
For God so loved the world that He gave us
His one and only Son to save us
Whoever believes in Him will live forever
Bring all your failures
Bring your addictions
Come lay them down at the foot of the cross
Jesus is waiting there
With open arms
For God so loved He world that He gave us
His one and only Son to save us
Whoever believes in Him will live forever
The power of hell forever defeated
Now it is well I'm walking in freedom
For God so loved God so loved the world
Praise God praise God
From whom all blessings flow
Praise Him praise Him
For the wonders of His love
For God so loved the world that He gave us
His one and only Son to save
Bring all your failures
Bring your addictions
Come lay them down at the foot of the cross
Jesus is waiting
God so loved the world
© 2019 Andrew Bergthold Designee (Admin. by Capitol CMG Publishing), Capitol CMG Genesis (Admin. by Capitol CMG Publishing), Capitol CMG Paragon (Admin. by Capitol CMG Publishing), We The Kingdom ASCAP Designee (Admin. by Capitol CMG Publishing), and We The Kingdom Music (Admin. by Capitol CMG Publishing)