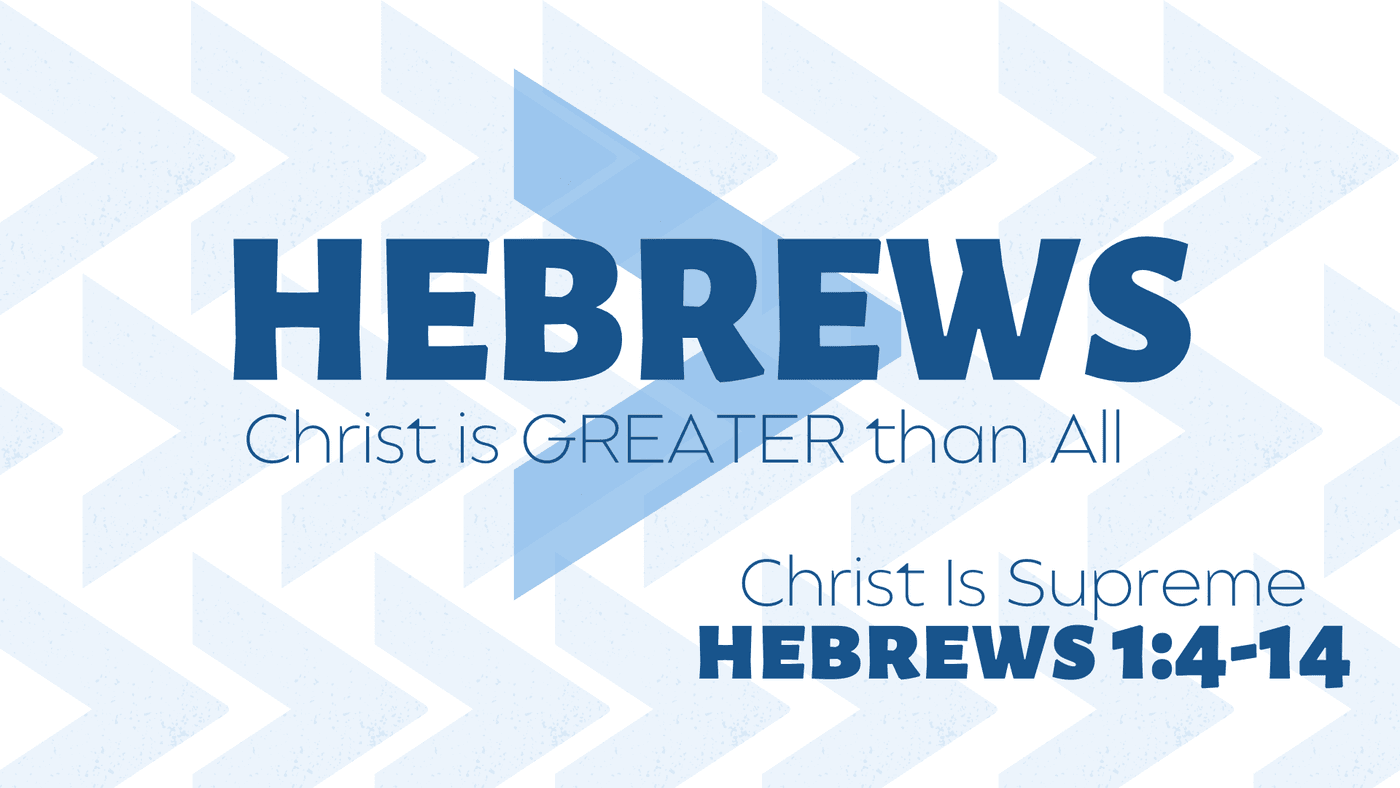 Christ Is Supreme - Hebrews 1:4-14 - Pastor Ed Compean
Follow Christ
Introduction: Verse 4 of Hebrews, Chapter 1 begins by speaking about angels. Verse 14 ends explaining angels are "…ministering spirits sent out to serve those who are going to inherit salvation. In between there are multiple references to angels, but this passage is not about the angels. This passage is about Jesus in exclusive supremacy.
I. Jesus is God's Son.
In the Hebrew culture, taking a name spoke of taking the person's character, nature, and title. This means Jesus is the fullness of God in __________.
To seek angels over Jesus is to seek that which we have no example of in the Bible and to exchange the superior for the __________.
Cross-References: Psalm 2:4; 2 Samuel 7:14
II. Jesus was worshiped by the angels.
The author, who likely initially preached this message, used the Septuagint, which is the Greek translation of the ________________________.
Jesus sits on the permanent and unchanging throne of God as the _____________________________________.
Cross-References: Deuteronomy 32:43; Psalm 104:7; Revelation 5:11-17, 19:10;
III. Jesus is the anointed king.
It's a scene with Jesus in exclusive and absolute authority reigning __________.
It's an invitation to pray today, "Your kingdom come, you will be done _______________________________.
Cross-References: Psalm 45:6-7
IV. Jesus is eternal.
The Lord "established the earth and the heavens by the works of His hands." But all creation is now groaning under the curse, ____________________.
The point our author made to the Hebrew background church, and he makes to us, is Jesus is eternal ___________________.
Cross-References: Psalm 102:25-27; Romans 8:22
V. Jesus is victorious.
Our author used a master's stroke to reveal nuance and detail, that the Psalms not only spoke Yahweh, but equated Him to __________.
This is about Jesus, the one the angels are commanded to serve and ___________________.
Cross References: Psalm 110:1
Takeaway: Every one of us is a theologian —meaning we've all formed a view of who God is, who Jesus is and how He relates to humanity regarding the major questions of life. This truth of who Jesus is, is true independently of what you and I choose to believe. This begs a question: Does your theology allow you to believe Jesus is the exclusive Lord on His throne in victory over His enemies?
Communion
Our Welcome Squad will pass the communion elements. Please wait so that we can take them together. The loose bread is gluten-free.
1 Corinthians 10:16 The cup of blessing that we bless, is it not a sharing in the blood of Christ? The bread that we break, is it not a sharing in the body of Christ?
Resoures for the Book of Hebrews